I'm back with the second part of my series on how to run your own summer camp! In case you missed it, my last post covered getting insurance and deciding on the details of my camp. Today, I'll talk about how I advertised my camp, and the purchasing of supplies for the camp.
Being an elementary school art teacher, I knew it was likely that I would have a lot of students interested in attending my camp. The only problem was how to tell them - I couldn't exactly advertise my camp directly to my students. Instead, I made up a poster, which I hung up on the school community board. I didn't directly use my name on the flyer, but as word of my camp spread around, many students asked for information about it. Instead of getting into the details, I just told them they could check the community board for information.
I also had a parent (whose child I taught last year) ask if she could email around information about my camp to the students from last year, and other parents. Two colleagues also asked to email the parents in their classes, as they thought their students would enjoy the camp. I had a huge response from this – I'd say the majority of my registration came as a result of these emails being sent.
I also sent an email out to our interboard email conference. We have a classified section where people can sell things, and I posted my flyer there daily for a couple of weeks. I secured a couple of registrations that way as well.
My least successful method of advertising was hanging up flyers locally! I hung some up at the grocery store and at community centers, and didn't hear a thing!
It's really nice the way it worked out, because I've already taught almost every student that's coming to my camp. Out of 43 total registrants, I've taught 39 of them. That really helps to ease my nerves about the whole thing!
This was the VERY fun part! When I set out to purchase supplies, I had some ideas in my head of the projects that we would be doing, but I also knew that I would need the basics. I've heard from so many bloggers about Dick Blick, and was so excited to order from there.
The maximum amount of kids I have in one week is 13, and since the younger kids will be working on different projects than the older kids, I didn't have to order more than about 8 of any particular item.
In my Dick Blick order, I included:
Koh-I-Noor Woodless pencil crayons (these are BEAUTIFUL and so heavy!!)
Blick brand liquid watercolors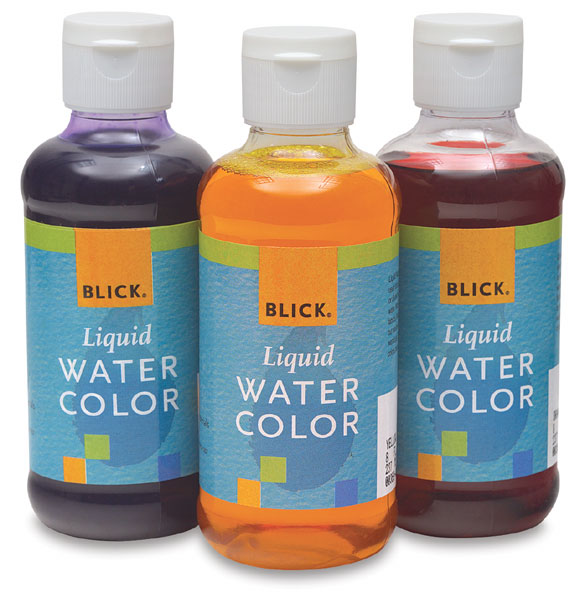 Crayola Extreme pencil crayons
As well, I got nice drawing paper, stamp carving materials (lino blocks, carving tools, etc.), and the basics, like pencils, erasers, glue and scissors.
My entire order came to about $250. There are some more supplies that I will need, which I'll pick up
locally, from the dollar store or Michaels/Stapes, and I am guessing that will be another $200. For about $450, I should be able to cover the entire 4 week period of camp, with tons of beautiful supplies leftover for me to play with when camp is over. Definitely an acceptable price to pay!
Isn't it crazy what a rush new art supplies can cause? I have been admiring my supplies for days, randomly "testing" certain products because I just can't wait until camp starts.
In my next post, I'll cover how we are setting up the house for camp, and how I decided on a camp snack menu!